After thinking about it for years, I finally decided to build an arcade cabinet powered by a Raspberry Pi. The layout includes a joystick, a trackball, 6 action buttons and 2 buttons on the side for Start & Select/Insert Coin.
I've included a few pictures below, but if you want more information head over to the detailed overview on my Wordpress blog.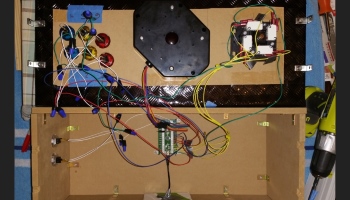 Internal wiring of the cabinet, including the I-PAC circuit board.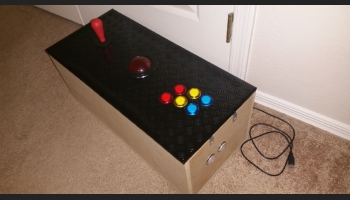 Top panel: joystick, trackball & action buttons. Side panel: Select/Insert Coin & Start buttons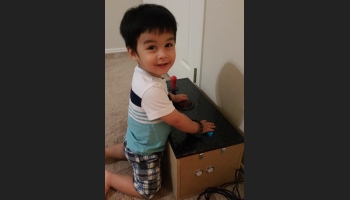 Quality Control - stress testing the arcade inputs!