This design was tweaked and improved several times - the intention was to design a coaster to rest a drink on.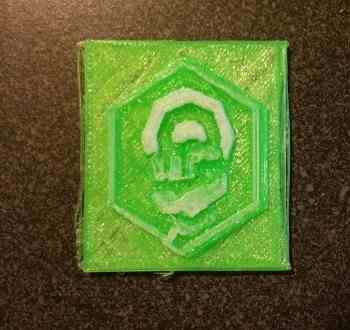 The printer was not yet fully calibrated & you can see edges are not well formed, etc. This was a 50% scaled down print, and also my 2nd ever attempt at switching the color mid-print. I learned quite a bit from this print and it gave me ideas for improvements.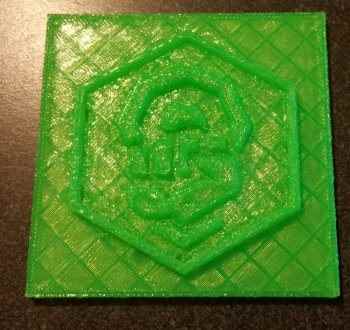 Printer was calibrated, so this was a full-size print and I was testing out the overall design.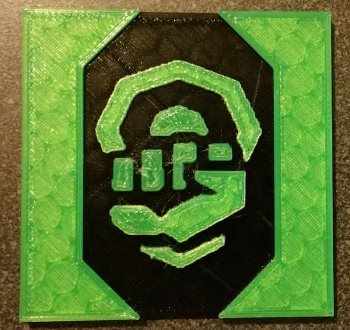 This was after I figured out how to swap colors, and improved the design a bit more to better hold a beverage.